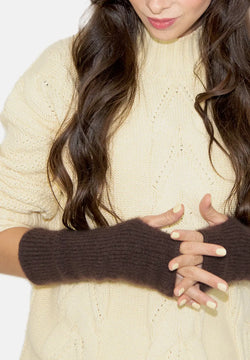 Armstulpen "The Muff"
SKU: BA8-2-25
Die Stulpen sind aus feinstem Kaschmir und in Deutschland handgestrickt.

The hand warmers are made of the finest cashmere and hand-knitted in Germany.
Details: Ribbed cuffs

Other colors are available on request
Material construction: Knit
Fit: Length ca 31 cm width 8 cm
Care:
Handwash with wool detergent, do not iron, and do not dry.

Pflege: Handwäsche mit Wollwaschmittel, nicht bügeln, nicht im Trommel trocknen, liegend trocknen.