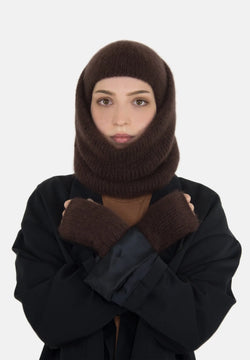 Loopschal "The Liv"
SKU: BA2-3-250
Loopschal ist aus feinstem Kaschmir und in Deutschland handgestrickt. 
Details:
Other colors are available on request
Material construction: double-layered knit
Fit: Höhe 23 cm, Umfang 62 cm
Colours: brown

Care:
Handwash with wool detergent, iron with one point, do not dry.
Pflege: Handwäsche mit Wollwaschmittel, nicht bügeln, nicht im Trommel trocknen, liegend trocknen.